Shanice Wilson was born in Pittsburgh Pennsylvania on May 14, 1973. The gift of music is definitely something that runs in Shanice's family because her father Carl Black is a guitarist while her mother Crystal Wilson is a singer who has performed with noted artists such as Luther Vandross and Jennifer Holiday. At a very early age, Shanice showed great promise to becoming the remarkable singer that she is today by singing Chaka Khan's "Tell Me Something Good" when she was just seven months old! As a toddler, Shanice started performing with her mother, Crystal and aunt, Penny Wilson.

After her parents got divorced in 1979,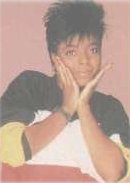 Shanice moved to Los Angeles with her mother and aunt at age eight, she was picked to do a television commerical for Kentucky Fried Chicken singing with legendary jazz singer, the late Ella Fitzgerald. During the following few years, Shanice gained more professional singing experience while performing in stage shows around the Los Angeles area. In 1985 while performing in a musical called "Get Happy," Shanice caught the attention of John McClain from A&M Records and was signed to her first recording contract at only eleven years old. Shanice also performed on the television show Star Search and won first prize.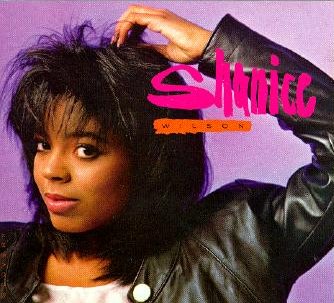 In 1987 Shanice's first Album, "Discovery" was released and the then fourteen year-old singer had scored some decent hit singles such as "(Baby Tell Me)Can You Dance" and "No 1/2 Steppin." Although never released as singles, the two songs that definitely showcased Shanice's vocal range were the ballads, "Just A Game" and "The Way You Love Me."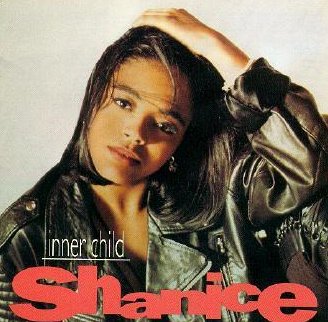 In the early 1990's after signing with Motown Records, Shanice's career took off to another level with her sophmore 1991 album "Inner Child." Shanice scored a smash hit with the single "I Love Your Smile" which topped the Billboard R&B charts at number one and it also peaked at number two on the Billboard's pop chart. She was also nominated for a Grammy for Best R&B Female Vocal performance. In 1992, Shanice contributed her vocal talents with the song "Don't Wanna Love You" for the Boomerang movie soundtrack and also the Beverly Hills 90210 tv soundtrack with "Saving Forever For You" which peaked at number four on the Billboard charts. The following year, Shanice recorded another song for the Meteor Man movie soundtrack called "It's For You" and also made a guest appearance as herself on the television sitcom, Family Matters.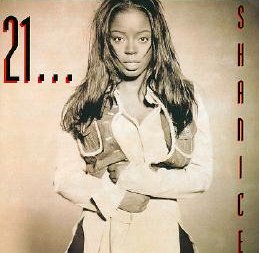 In 1994, Shanice came out with her third album "21 Ways To Grow" which features great songs such as "Somwhere," "Turn Down The Lights," "I Wish" and my most favorite cut which I personally felt they should've released as a single, "Don't Break My Heart." After the release of the "21...Ways To Grow" album, Shanice had kept quite busy recording songs for more movie soundtracks such as "If I Never Knew You" with Jon Secada for Pocahontas and "If I Were Your Women" for Panther in which she also makes a cameo appearance in.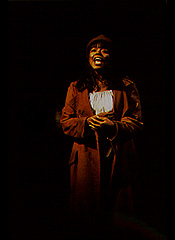 In 1995, Shanice returned to the stage in the role of Eponine in the musical "Les Miserables" and has also done guest & background vocals for other artists such as Toni Braxton, Usher, Mary J. Blige, and Babyface. Two years later in 1997, Shanice appeared in MTV's Unplugged with Babface and had the audience applauding like crazy with her performance of Toni Braxton's "Breathe Again." In that same year, Shanice also signed a record contract with L.A. Reid's & Babyface's Laface Records and began work on her fourth album.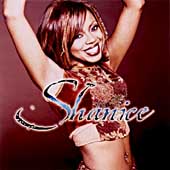 On December 16, 1998, Shanice's first single "When I Close My Eyes" off her upcoming fourth album "Shanice" was released to radio and the video for it began airing at around the same time on BET. Although LaFace had initially decided not to release "When I Close My Eyes" commercially, three months later on March 16, 1999 the single was finally released to the stores a week after the album and went on to break a record by making a gigantic jump on the Billboard Hot 100 from #91 to #16. The follow-up single "Yesterday" was released to radio shortly after but due to the fact that LaFace tried to rush out a video without proper planning, the end result was something that was unusuable for airplay so the commercial release was eventually cancelled. Although the "Shanice" album made its debut at #56 on the Billboard chart, sales were a bit sluggish due to the lack of promotion and support from LaFace Records.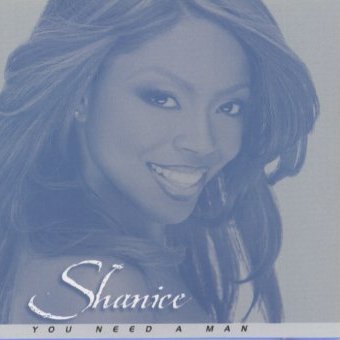 The final single "You Need A Man" off the "Shanice" album was released commercially to stores on September 9, 1999 but once again LaFace Records failed to take care of business and it kind of faded as quickly as it came. Although a video for the song was shot earlier in the year, not many people got a chance to see it.






On February 19, 2000 Shanice married boyfriend comedian/actor Flex Alexander in California. A year and a half later, she gave birth to a daughter named Imani Shekinah on August 31, 2001. At the time of this writing, Shanice is currently back in the studio working on a new album.