Shaniceology
By
Jeffery W. Toy

Shaniceology (Sha-nice-o-lo-gy) n. The study, love and appreciation for the sensational R&B singer, Shanice Wilson. Although the term did not come into existence until 1999, Shaniceology has actually been around since 1973 and continues to flourish on to the present day.


Origin & History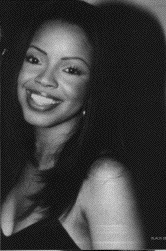 While Shaniceology officially began with the release of Shanice's first album "Discovery," back in 1987, its origin goes back even further to May 14, 1973 on the day she was born in Pittsburgh Pennsylvania of the United States. At a very early age, Shanice was already performing on stage with her mother and aunt Penni Wilson(also a singer) and would eventually go on to performing in a musical called "Get Happy" in 1985. It was there that a record executive named John McClain from A&M Records discovered and signed Shanice to her very first recording contract.

Shanice is a singer unlike all the others for a variety of reasons. For one, she has a vocal range that is high enough to shatter glass yet sweet enough to bring joy and happiness to all who are willing to listen. But it's not just her range that makes her such a great singer, it's also her sense of style, feeling, interpretation and emotion that she projects into her singing that leaves audiences applauding and cheering for an encore! Some perfect examples of Shanice's incredible talents include her performances on Motown Live, MTV Unplugged and BET just to name a few. On her 1987 debut album "Discovery," traces of Shanice's vocal abilities can be found on the songs "Just A Game" and "The Way You Love Me" which definitely won over and made a Shaniceologist out of many including myself! Although it was the smash hit song "I Love Your Smile" off the "Inner Child" album which brought Shanice worldwide fame, Shanice is definitely at her very very best when performing ballads such "You Were The One," "I'm Cryin'" and a remake of the late Minnie Riperton's "Lovin' You." But it's not just those particular songs, but any ballad whether it be "Turn Down The Lights" and "Don't Break My Heart" from her third album "21...Ways To Grow," to "Yesterday" and "Ain't Got No Remedy" off her fourth and without a doubt her best album so far!


Denial Of Shanice's Talent
While there are many Shaniceologists who love and feel Shanice, there are also many who turn a blind eye and ear to Shanice's abilities for absolutely no logical reason at all. Instead, they choose to support less talented and more controversial singers that can't carry a tune even remotely close to Shanice's level of skill. These weak-minded fools fall for gimmick singers that are just all flash and no dash just to follow the rest of the crowd which is very unfortunate. They have no concept of what a really great singer is all about and to be quite blunt, they are also tone deaf! Some of these poor souls will eventually see the light and become devoted Shaniceologists while others will choose to remain...forever clueless.


The Devotion of Shaniceologists
A Shaniceologist is person who deeply loves, studies, and appreciates the talents of Shanice Wilson! It can be anybody of any age who would rather cut off their good hand then sell their treasured Shanice cd's, tapes, and vinyl. To prove their undying dedication to Shanice, some Shaniceologists have gone to such lengths as creating fan web sites such as Shanice's Palace, Shanice World and Shanice: Still Smilin'...and there are even more in the process of being built.

You will no doubt be able to find practicing Shaniceologists from any part of the world in places such as Switzerland, the UK, Canada, Germany, Japan, Hong Kong, Australia, and of course, the United States of America. I can definitely prove this to be so because I've receieved e-mail from people of all of the above mentioned areas of the world and will no doubt hear from more. So, if you hear the sweet sounds of "Yesterday" or the cheerful and happy vibes of "I Love Your Smile" blasting out from a neighbor's house, you'll know that you are living next door to a Shaniceologist!


The Appeal of Shanice
What do Shaniceologists love about Shanice? Well, it's not just the fact that she is talented, beautiful, and intelligent because there are other singers who also possess those qualities as well. But I think the most attractive quality about Shanice is Shanice! If you take a careful examination of all of her performances and interviews on TV, radio, and magazines, you'll notice a characteristic that you won't find in many other singers...sincerity. Shanice honestly enjoys what she does and you don't even have to know her personally to see it because that fact is just written all over her face and in her smile. While other singers get inflated and swelled heads because of their success, Shanice has remained humble, down-to-earth and is just so fun to watch and listen to. She has a true singer's heart and strives to expand her vocal abilities while others are just content with staying at their current level thinking that they are too good to ever need improvement. Personally, I find Shanice to be the perfect singer because she is the only one that I see that has the perfect attitude towards her craft.


The Future Of Shaniceology
The future of Shaniceology looks very promising with the the release of the "Shanice" album which contains 12 flawless tracks! The veteran Shaniceologists who have followed Shanice's career since day one and the newbies who are just getting into Shanice, will continue to stand by this beautiful lady for many years to come. It's not hard to love and appreciate somebody who is lovable and appreciative of her talents, gifts, and all the people who support her. God bless and long live Shanice!